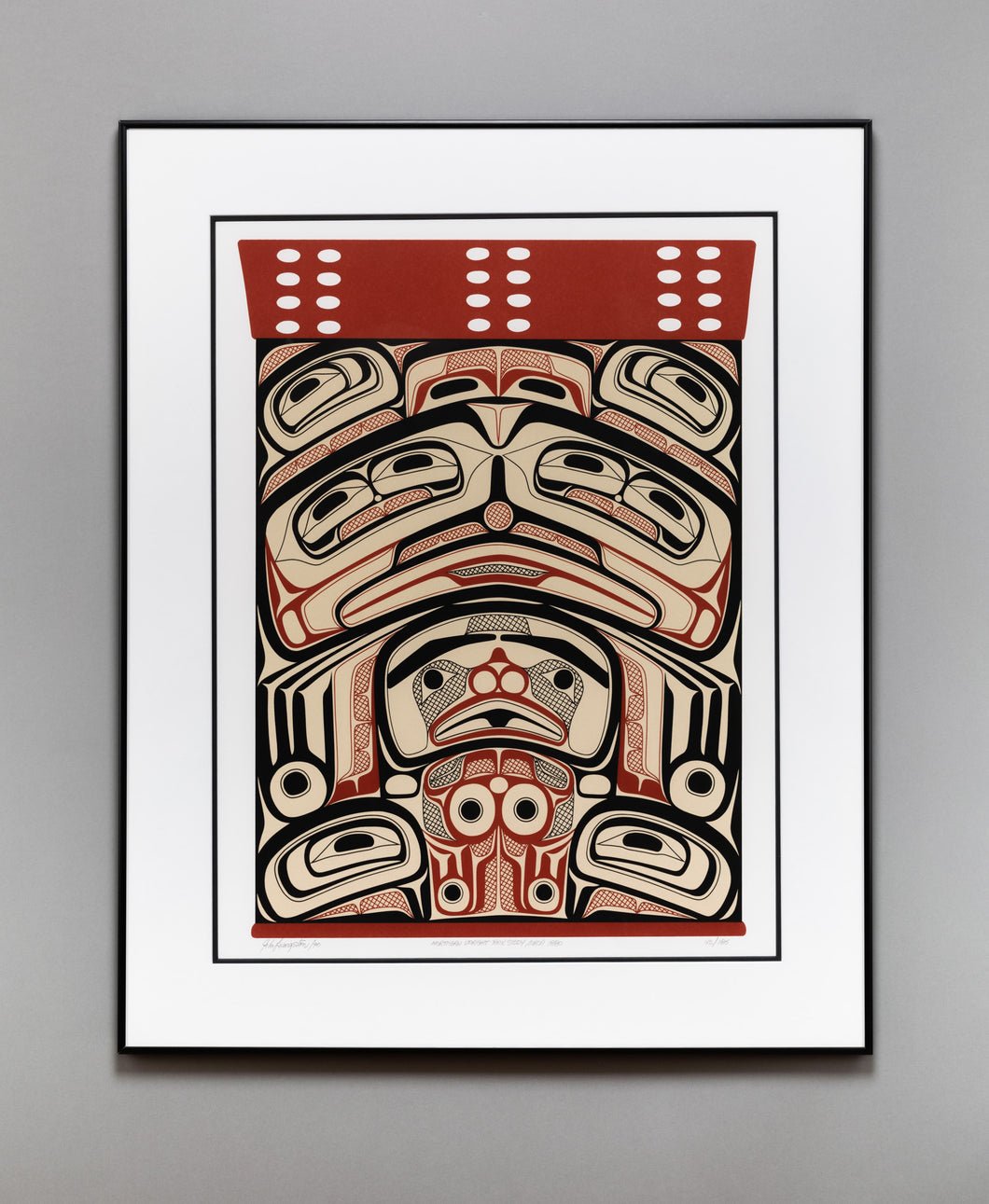 Northern Upright Box Design by John Livingston (1951-2019)
Regular price $575.00 Sale
Northern Upright Box Design, 1990
by John Livingston (1951-2019), non-indigenous
silkscreen print, edition of 185
32" high x 26" wide


John Livingston was born in 1951 in Vancouver, B.C. and moved to Victoria at an early age. Through a close friendship with the Hunt family, John began carving at Thunderbird Park for the Royal British Columbia Museum in 1965. Henry and Tony Hunt were head carvers at the museum at that time. 
After graduating from high school, John began a serious full time apprenticeship under Tony Hunt. Together they founded Arts of the Raven Gallery, which was one of the first venues for Northwest Coast Native art. There, they organized international exhibitions of traditional Northwest Coastal art and created a workshop that trained many of the Kwakwaka'wakw artists working today. 
John was a master wood carver and worked on many large totem commissions of his own, as well as with Tony and Calvin Hunt.  John's primary medium was wood, but he was also an accomplished painter and produced over fifty limited editions prints since the early 1970s.
Through his close association with the Hunt family, John has participated in several large family potlatches and has been given the rights to a number of important Kwakwaka'wakw dances. He is also noted for his expertise in the restoration, replication, and appraisal of artifacts for collections. Today, John resides in Victoria, British Columbia with his wife, noted Kwakwaka'wakw button blanket artist Maxine Matilpi.