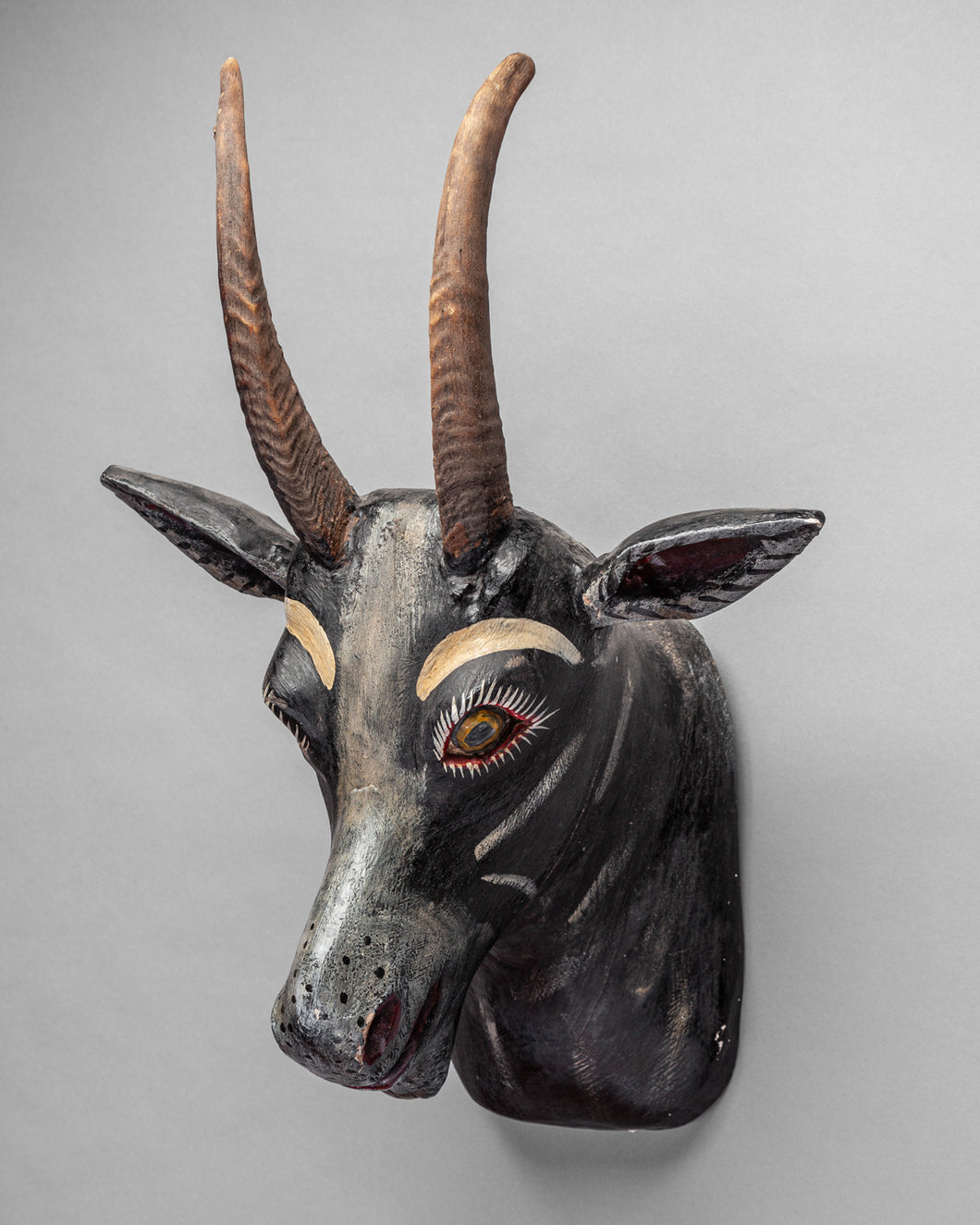 Black Goat Wall Sculpture, Michoacán, Mexico
Regular price $475.00 Sale
Black Goat Wall Sculpture
Michoacán, Mexico

wood, pigment, natural horn
20" high x 14" wide x 10.5" deep
The folk arts of Michoacán are 
centered
in central western Mexico. Its origins can be traced back to the Purépecha Empire. 
The state has a wide variety of crafts, with the most important being the working of wood, copper, ceramics, and textiles. 

There is great support for artisans in the way of contests, fairs, and collective trademarks for certain wares (to protect against imitations), and today Michoacán handcrafts are featured in galleries throughout Mexico and the United States.