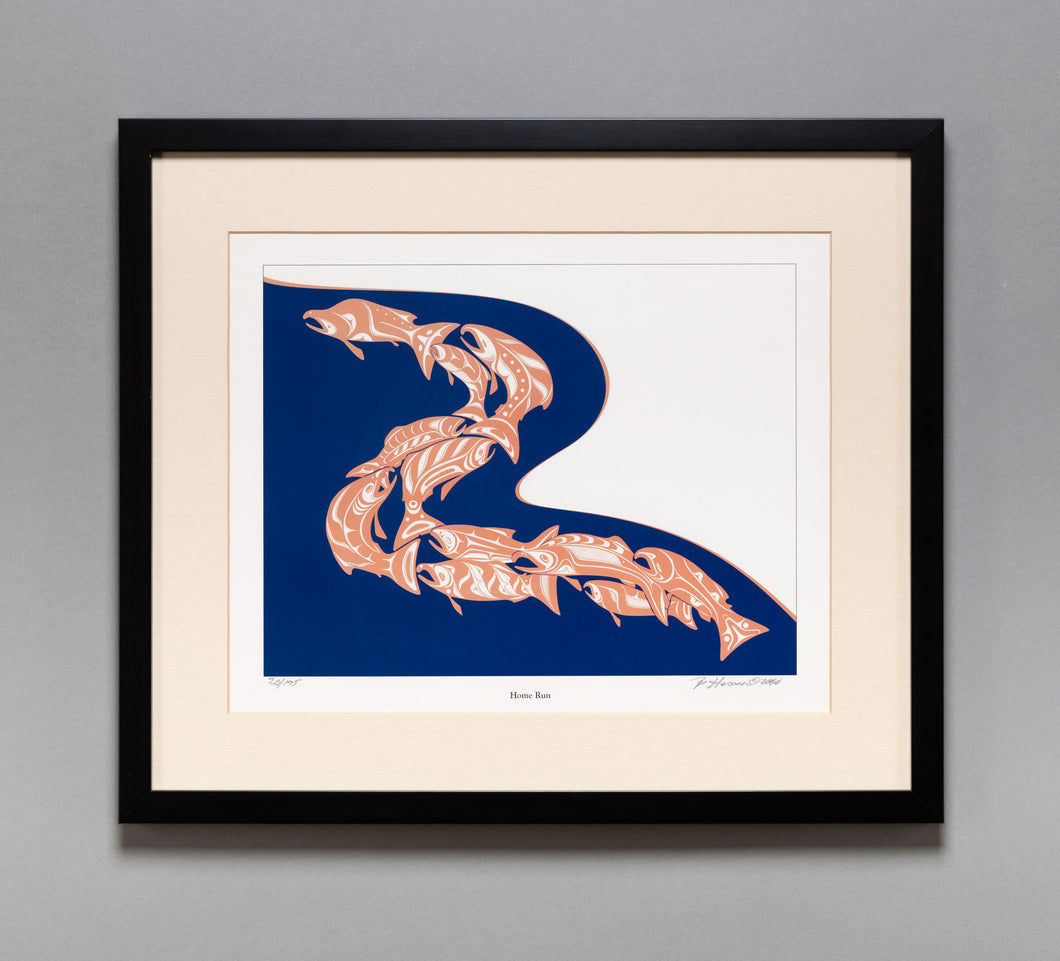 Home Run (Salmon) by Barry Herem
Regular price $100.00 Sale
Home Run (Salmon) , 2000
by Barry Herem, non-indigenous
off set lithograph, edition of 195
16" high x 19" wide framed
The harmonious work of Barry Herem owes much to the essential forms of Northwest Coast native art. His work - symbolic, animistic, organic - has been created in bronze, cast paper, steel, fabric, aluminum plate, wood and in serigraph print form.  Herem has completed two 30 foot aluminum plate whale sculptures for the Portland, Oregon International Airport and a large acrylic sculpture, "Northern Light," for Alaska Airlines in the Seattle Tacoma airport.
Widely known in the Northwest as a printmaker, the artist has produced more than 40 limited edition serigraphs, some of which were featured in Northwest Coast Indian Graphics, Blackman and Hall, University of Washington Press, 1982.
In 1998, Herem published his first offset limited editions.  He also has 5" x 7" art cards of many of his popular serigraph designs.

The artist spends his summers exploring the island seascapes of British Columbia and Southeast Alaska in his sea-going canoe.  In addition, he frequently guides a 65 foot schooner, "Crusader", on voyages of adventure through the same area.