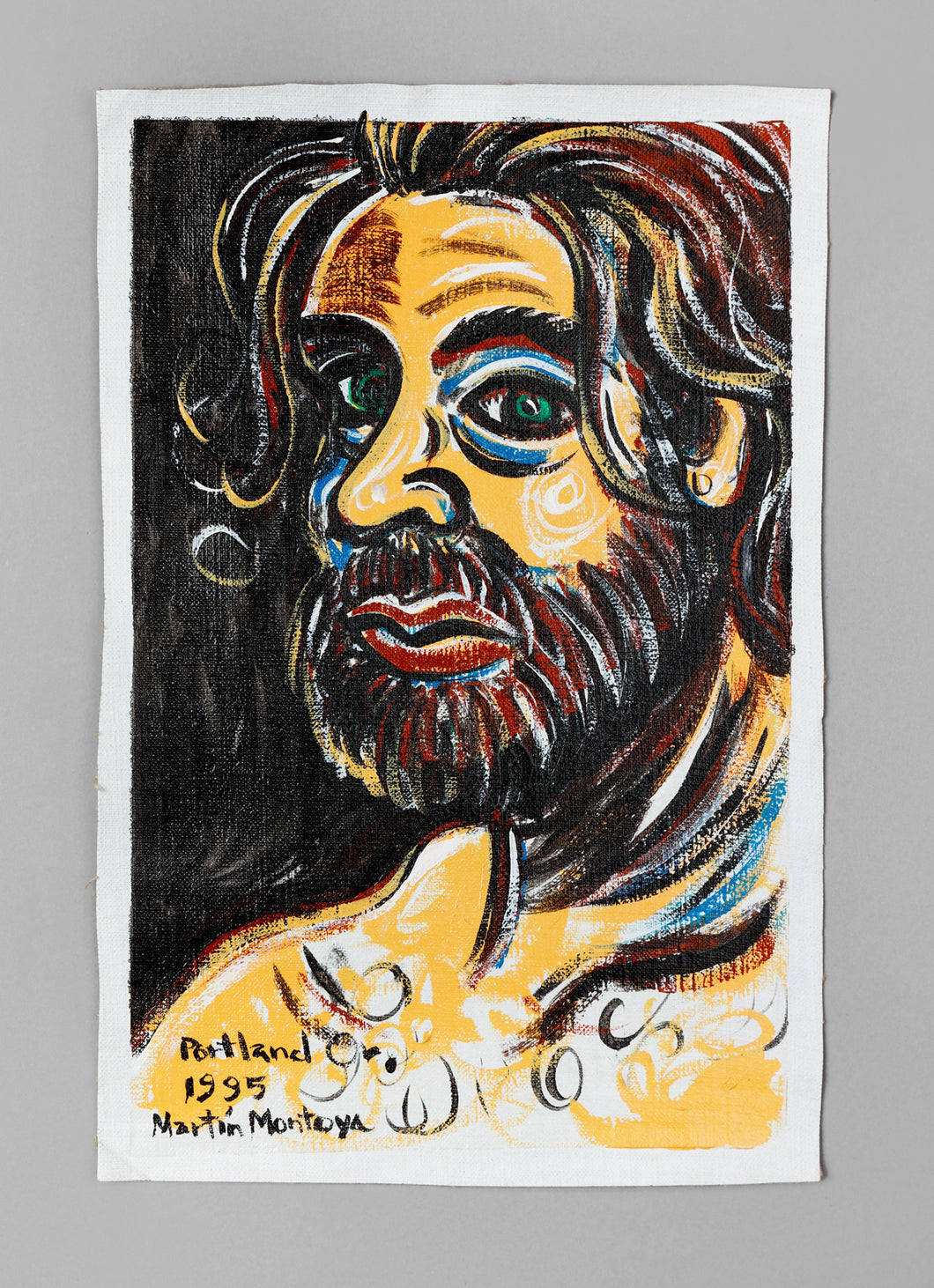 Self Portrait in Portland, 1995 by Martin Montoya
Regular price $200.00 Sale
Self Portrait in Portland, 1995
by Martin Montoya, Hispanic
acrylic on canvas
13.5" high x 9" wide, unstretched 
This piece was painted in Portland, Oregon when Martin came for his one man show at Art of The People, the Latin American off shoot gallery of Quintana Galleries. 
Martin Montoya's vibrant works reflect the insights of a silent observer. Intelligent and ironic, Montoya's work can make fun of the less attractive aspects of human nature; greed, vanity and selfishness, and can celebrating the simple pleasures and beauty of our world. 
Martin feels that he can most objectively observe the complexities of our modern world by simplifying his own life as much as possible. He lives in the small adobe home that was owned by his grandfather in Tecolote, New Mexico, population 40, and finds inspiration in his immediate surroundings. His favorite subjects include cats, his wife, friends and people he has observed at a distance.